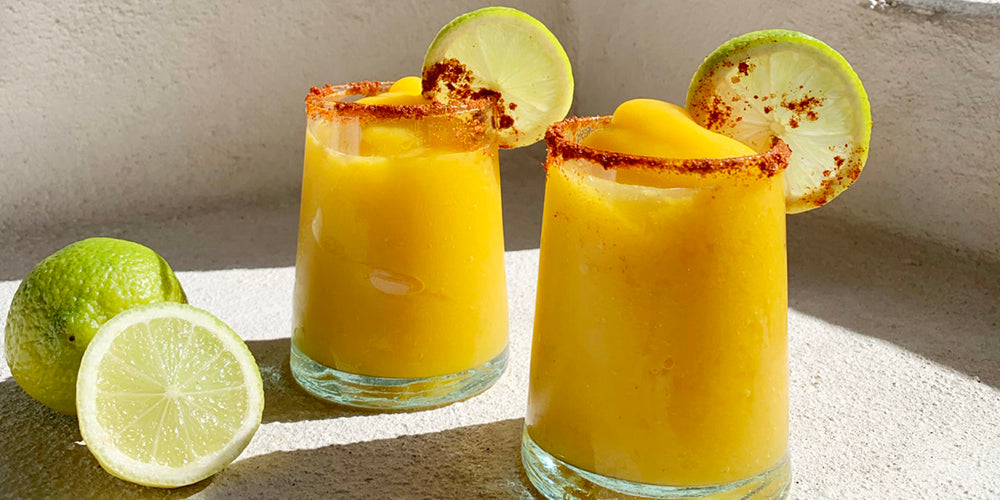 Who said Margaritas had to be boring? This spicy and refreshing recipe is all you need to enjoy this weekend with your Region of Mexico Tequila.

Ingredients:

60 ml of Tequila Añejo Region of Mexico
20 ml of Triple Sec (Orange Liqueur)
30ml fresh lemon juice
50 ml mango juice without added water
1 Tablespoon of Tajin type chili
1 Tablespoon of grain salt

Preparation:

1. Fill your cocktail shaker with ice cubes
2. add all ingredients and shake until cool
3. Strain into a margarita glass and garnish with a salt and chile ring around the rim.

*You can also garnish it with slices of kiwi and black pepper